Current setup -
Stage 2:
Wineador trials and tribulations - Stage 2
Time for a Stage 3 build.
It started by accumulating parts to do a partial re-fresh/rebuild the Stage 2 custom controller. Original project box that houses the electronics is plastic. So, I ordered a bit larger aluminum hobby box for it. Then decided it would be best to just do a full rebuild of the controller. So began the process of ordering all necessary rebuild components - 12V power supply, temperature controller, etc. Already have a few automotive 12V 30A automotive type relays that will work for this project.
Next, with space a bit cramped in the current Stage 2 Coleman rig, I figured something a bit larger would be a good idea. Also, this time I can do the build at my leisure and have it well tested before transferring cigars. So, I decided to just rebuild the entire setup, larger this time with some enhancements to air ducting and internal air flow.
For the Stage 3 setup I chose a small Freon Cooled freezer which features a solid door with no glass. Will it be decorative and display my cigars? No, this was chosen for purely functional reasons.
Moving from Stage 1 to the Stage 2 build, I followed a trail blazed by another member - selpo.
* Data Loggers, using a converted freezer, box within a box and other concepts were borrowed from selpo's build ideas.
Selpo's Freezador:
Freezador
* Also learned a lot about internal condensation and how to prevent/manage it in a temperature cooled unit from KaChong:
Some Botls Have Been Asking Me About Fixing Vinodor...
Instead of the convection style thick aluminum plate solution KaChong used, I took the "Leaf Blower" forced air approach in my setup which yields similar results.
Starting out this time with a Vissani MDUFC7SS 7 cu ft upright freezer obtained from a nearby Home Depot.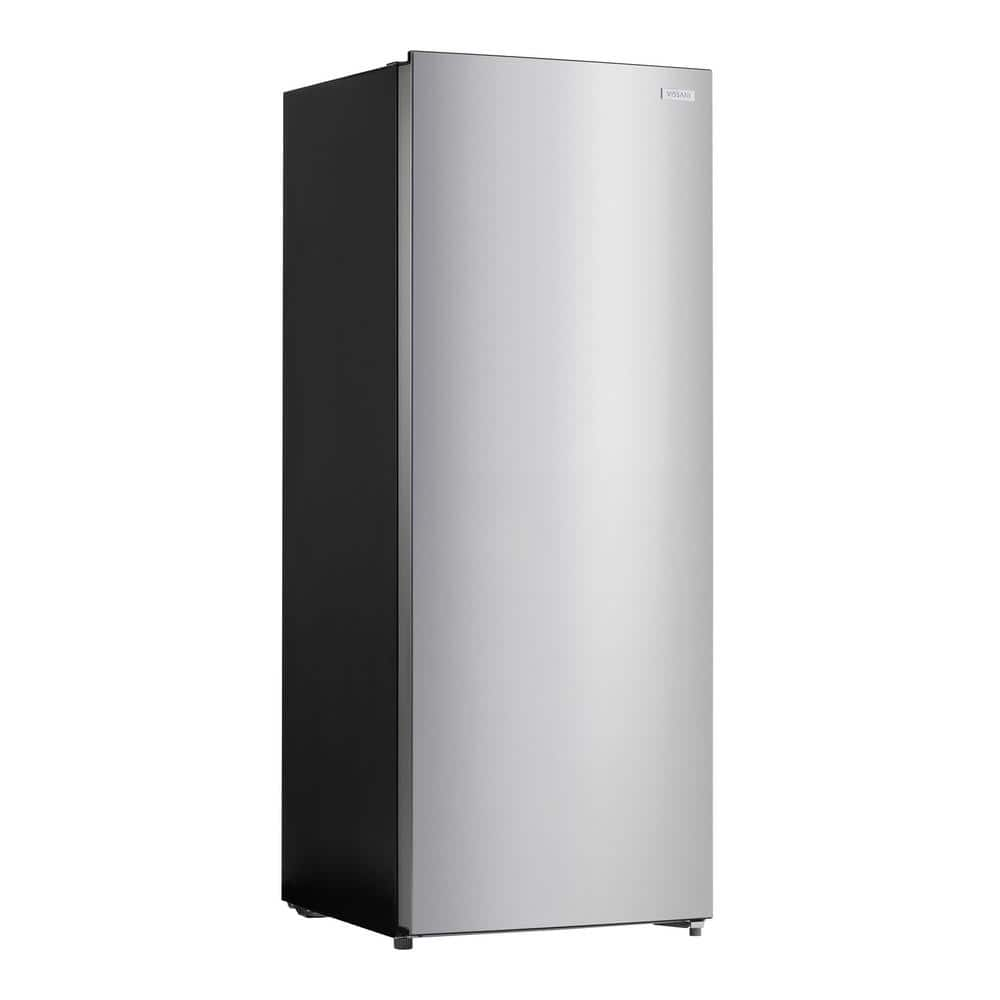 Bring freshness to your life with the VISSANI 7 cu. ft. upright freezer. The removable shelf will help you to manage your storage flexibly. The convertible function gives you additional choice in managing
Pictures from data loggers for reference performance of temperature and RH regulation of current Coleman Winador from inside the 7 drawer humidor and from inside the cooler itself. Notice temperature and RH swings during cooling cycles are reduced inside the humidor -vs- inside the cooler.
As the build progresses I'll post progress reports periodically, with a final summary and performance data.